The new team behind Reflex Safety Signs, DTM offer a wide range of flexible safety signs to suit requirement. The fold up signs are produced completely in-house, offering a wide range of options includes icons, language, colour and handed signs.
DTM now have in-house print, produce and die-cut machines specially designed for the roll-up and temporary sign market. Offering a wide range of standard chapter 8 signs and custom signs for emergency services, all British manufactured. Our signs are used in a range of industries including Utilities, Contractors and Emergency Services.
Please see below a range of signs available, with further designs available on request: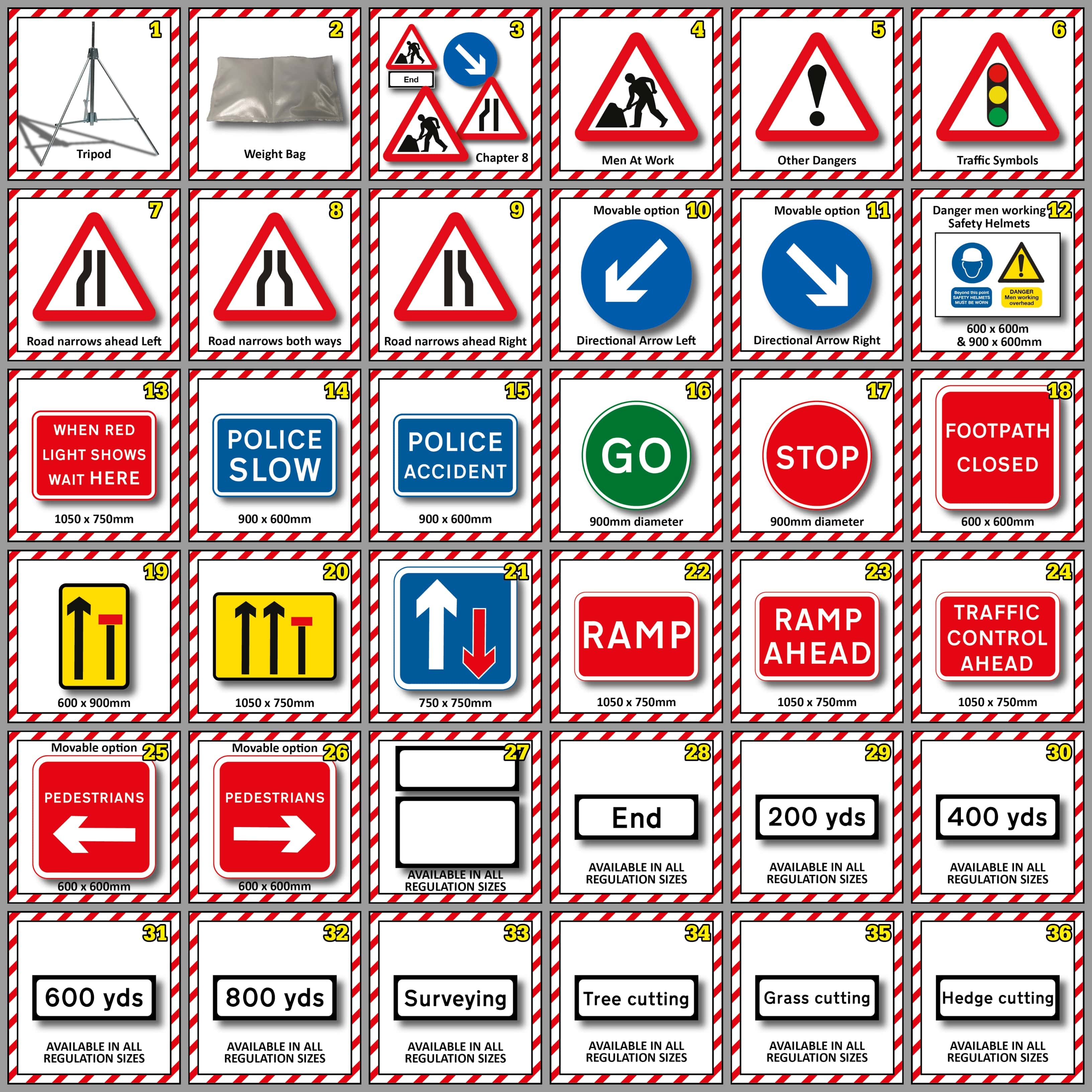 Benefits of Using DTM Print for Flexible Safety Signs
Technology – Including the latest Prismatic roll up signs, you will always be noticed
Branded – Choice of branding, logos or bespoke wording available
Choice – Options for colour, shape, size, language and orientation ensures the perfect sign
Speed – Standard signs are kept in stock ready for same day dispatch
Quality – One of the leading suppliers of flexible and roll up signs in Europe.
No matter what your requirement, DTM would love to chat and discuss your needs.
Fold Up Safety Signs Printing Products
Manufacturing all signs in-house and from scratch gives us a very wide range of products that we have and can supply, from the emergency services all the way to schools. The below is just a small example of the type and style of fold-up safety signs we can offer;
Utilities Signs
Custom and Branded Road Signs
Emergency Services Signs
Road Works Signs
Traffic Signs
Site Signs
Warning Signs
Safety Signs
For more information on flexible signs or to request samples please contact us on 0845 643 5175, email hello@dtmprint.com or contact us using the form below.